WORLD TRAVELER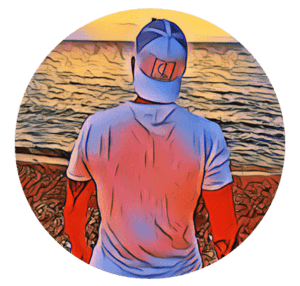 If you are looking for a place to spend a romantic weekend away, I highly recommend you visit the picturesque city of Thessaloniki in Greece. This beautiful coastal city boasts Europe's largest port. You can explore this port city from its waterfront, which has plenty of fun attractions. Aristotelous Square is the hub of activity. From here, you can walk along the waterfront for 3.5 kilometers or take a boat trip to see the famous White Tower.
The Old Port is another interesting part of the city, which is still a busy trading center. Former warehouses have been transformed into hip urban sea-view restaurants and galleries. The Kitchen Bar and the Museum of Photography are two of the city's many galleries and restaurants. The city's waterfront resembles the lively atmosphere of Tel Aviv, and many tourists choose to spend a day here on their trip.
During the Ottoman occupation of Greece, this tower served as a prison. It was painted white but has since turned yellow. It offers breathtaking views of the city and the sea. If you want to see more of the city, take a tour of the White Tower, which has been a landmark for over 500 years. This attraction is one of my top choices in Thessaloniki.
While it is possible to take a cab to get to your destination, it's best to use public transportation. The bus system is extensive and cheap. Taxis are plentiful and easy to find outside of the Thessaloniki airport. However, you'll have to pay EUR 20 one way for the ride. You can also use an Uber app to get around town. If you're unsure of the location of your hotel or apartment, you can book a cab through a mobile phone app.
There's a lot to do in Thessaloniki. The Greek city has a rich history and a gorgeous coastline. You can get to know the history and culture of the city, sample the delicious local cuisine, and experience some of the world's most beautiful beaches. If you have never visited Thessaloniki before, I'd recommend a visit soon. You'll love it. So don't delay! Get planning.
In addition to the museums, you'll find some incredible churches in Thessaloniki. The most famous church is Agios Dimitrios, which is dedicated to Saint Dimitri. You'll also want to tour the beautiful 5th century Agia Sofia. This basilica, which is based on the Hagia Sofia in Istanbul, is another must-see attraction. And don't forget to take a free walking tour! Most major cities offer free walking tours, so feel free to tip the guide based on the quality of the tour.
For those who want to enjoy the outdoors, there's a waterfront promenade. It's a five-kilometer stretch, and its destinations include the Photography Museum, the White Tower, and the sculpture called "The Umbrellas." You can also rent a bike and ride along the waterfront bicycle path. And if you're a beach bum, you'll find a lively beach bar called Lefki Ammos.
Thessaloniki has a rich history. The city was a part of the Greek, Roman, Byzantine, and Ottoman empires for 500 years. Because of the city's tumultuous past, the city has a surprisingly chilled-out vibe. The city's cultural heritage is woven into its modern lifestyle. A trip to Thessaloniki will not disappoint you!
While you're in Thessaloniki, consider that it's a smaller city than Athens. Many travelers think of it as a student destination, but it has an equally chilled vibe. I can't believe that the city receives only a tiny fraction of the tourists that other parts of Greece get. Most people who visit Greece tend to go to Athens and a handful of islands. This makes Thessaloniki a unique city.
A visit to Thessaloniki should not be missed – this northern capital of Greece is a foodie's paradise. The city has world-class gastronomy, a laid-back attitude, and an eclectic atmosphere. There are countless things to do in Thessaloniki – here are a few suggestions:
If you have some spare time, take a stroll around the city's historic center. Old Town Thessaloniki's historic center, Ano Poli, is surrounded by fortifications. This area survived the great fire in 1917 and has many beautiful ottoman houses and traditional taverns. You can also take a break at a cafe or restaurant in the city's markets for a delicious lunch.
Describe
Thessaloniki
When you travel to Thessaloniki, Greece, you are in for a treat. The city is a vibrant and modern place where old and new co-exist. The waterfront is full of stylish bars and restaurants. You can also enjoy the lively nightlife. You can also rent a bike and ride the waterfront bicycle path. If you're traveling on a budget, this city is definitely worth the effort.
Hotels in Thessaloniki – Book your hotel now!
While the city lacks the typical cathedrals and European-style architecture, it is still a beautiful place to visit. You can explore the city's rich culture and enjoy its cosmopolitan atmosphere. There are plenty of excellent places to eat as well, and the city's pedestrian ways are perfect for shopping. Thessaloniki is also near some of Greece's best archaeological sites.
The White Tower is a popular landmark of Thessaloniki. Once a prison, it now houses a museum. The Arch of Galerius and the Rotunda are both ancient monuments. The Hagia Sophia was rebuilt after a fire that damaged the original building. Unlike Athens, Thessaloniki is a much more relaxed city. It is less hectic than Athens and much more accessible.
If you are visiting Thessaloniki, you can also visit the city's UNESCO heritage site. You can also take a day trip to Pella or Vergina, which are both located in close proximity to the city. It will take you about an hour to visit both sites. You should also take the time to explore the city's numerous historic sites. If you're looking for something more relaxing and interesting, travel to Thessaloniki and you'll surely be delighted with your trip.
If you're planning to visit Thessaloniki Greece, make sure you take a look at the White Tower. This iconic 16th-century building, which once served as a prison, is a major landmark of the city. From its vantage point, it offers breathtaking views of the city. And if you're in the mood for a challenge, you can even take a climb up the sand dunes of the city.
Families can also enjoy a vacation in Thessaloniki. A trip with the family can be a fun way to bond with your partner and make unforgettable memories. And don't forget that we all need some time alone once in a while! Children can be kept entertained in a hotel in Thessaloniki if you'd like to enjoy a romantic evening. If you're traveling with the whole family, a day trip to Thessaloniki can be just what you need!
If you're visiting Thessaloniki, make sure to take the time to find a child's birth parents. Thousands of adopted children are brought to the city each year. Many of these children end up with loving parents and a new life. One of them was adopted in Greece. She met her future adoptive parents while she was living in the country. This story sparked an important conversation about the meaning of adoption in Thessaloniki, and how children can have meaningful relationships.
While traveling to Thessaloniki, Greece, make sure to take proper safety precautions. Don't leave anything valuable in the car you rent, especially at night. If you're staying in a hotel, ask the staff for a safe area where you can safely leave your valuables. Never leave your passport or actual passport outside the hotel. Always exchange currency at an official location. Then, once you're in the city, explore the sights, sounds, and flavors of Thessaloniki.
Thessaloniki Greece travel is an exciting experience. The second-largest city in Greece, Thessaloniki is a vibrant center of culture and art. If you're visiting Athens, you can take a flight from Athens to Thessaloniki, where direct flights depart daily. The city has plenty of public transportation options, so you don't have to worry about getting around on foot.
Things to Do in Thessaloniki
Best Places to Visit in
Thessaloniki

 Greece

Thessaloniki, the second-largest city in Greece, is a historic port city on the Thermaic Gulf of the Aegean Sea. The city boasts Roman, Byzantine, and Ottoman history. The city's ruins include the Palace of Roman Emperor Galerius, with its Rotunda. The Great Fire of 1917 destroyed much of the city's central area, but the rebuilt city features a European layout.

Hotels in Thessaloniki – Book your hotel now!

Ladadika is a historic district in Thessaloniki with old houses and cobblestone streets. It's a lively area with traditional Thessaloniki Greece food and music. You can also catch a movie in the Olympion Theatre Cinema, which hosts the Thessaloniki International Film Festival. The ladadika is close to the harbor and has many cozy bars. The area got its name from the olive oil merchants who lived there.

The Roman Forum is another interesting place to visit. The museum is open from Tuesday to Sunday. Tickets cost EUR5 and you can tour the entire area. You can also visit one of the two Roman baths buried underground in Thessaloniki. The museum is open daily between 8 am and 3 pm. While you're in Thessaloniki, don't miss the Archaeology Museum, which showcases the history of the city from ancient times until the Roman era. The museum takes about two hours to visit.

Free Walking Tours are another great way to see the city. Many of the major attractions are within walking distance of each other and you won't have to walk for more than 30 minutes to see everything. All buses run on public routes and tickets are sold at kiosks, stores, and on the buses. Children under seven ride for free and drivers can travel freely. Taxis are readily available.

The ancient city's Byzantine walls have remained a tourist destination for centuries. The Byzantine walls erected around 390 AD protect the city from enemies. It's possible to visit Mount Athos by boat, but you will need a permit to do so. You'll find plenty of bike rentals nearby and bicycle paths along the waterfront. Enjoy the view of the city's vibrant waterfront, which is a great way to spend a summer evening.

The White Tower is another landmark in Thessaloniki. Built-in the 15th century, the White Tower was originally named "The Tower of Blood" during Ottoman rule. The tower is now a museum dedicated to Thessaloniki's history. Climb the spiral staircase to view the harbor. The Archaeological Museum features artifacts from across Macedonia.

The Thessaloniki Archaeological Museum is another must-see location in the city. It's an award-winning building, designed by Kyriakos Krokos, and is a monument in and of itself. The museum explores the full scope of Byzantine culture, including UNESCO World Heritage-listed Byzantine churches. There's also a museum dedicated to the Spanish community, which flourished in Thessaloniki for over 450 years, until the Holocaust.

During your trip to Thessaloniki, you'll be delighted to discover its many vibrant festivals and lively markets. Popular festivals include the Reworks Music Festival and the International Trade Fair. You'll enjoy the mild climate in Thessaloniki between September and May, but it is also a wonderful place to experience Greek culture. It is also worth a visit to the city's famous Old Town.

For those traveling with kids, a great place to stay is an apartment on the waterfront. The apartment is authentic, has laundry facilities, and has a balcony overlooking the Aegean Sea. It is located close to shops and markets, as well as public transport. Its location also allows you to enjoy sunset strolls along the Seafront. At the top of the hill, there is a great bar and restaurant.

The main church in Thessaloniki is the Church of Saint Demetrius. The sanctuary is 43 meters long and is lined with finely carved capitals on the marble columns. Inside the central aisle is a dazzling chandelier that echoes the Byzantine era's glories. Visitors should also make time to visit the arch of Galerius, an ancient Roman monument.

Aside from visiting the Cathedral, the Thessaloniki waterfront offers a wide selection of cultural and historic attractions. You can even take a day trip to Pella, the birthplace of Alexander the Great. Located about 1.5 hours from Thessaloniki, Pella offers a day trip for history buffs. A small park and a cute umbrella sculpture are also located on the waterfront.
HOTELS in
Thessaloniki for Families, Couples, and Honeymooners
With its beautiful city views, the Excelsior hotel is a great option for guests looking for a luxurious retreat. Renovated in 2009, the hotel is one of the most prominent small luxury hotels in Europe. The hotel is part of a long tradition of hospitality by the Tornivoukas family. With its excellent service, top-class business and conference facilities, and an array of amenities, this five-star property has a lot to offer.
Hotels in Thessaloniki – Book your hotel now!
The city's iconic White Tower is the city's most prominent landmark. Only 75 people are allowed to enter the tower at one time. The historic waterfront is lined with museums, and many of the best hotels in Thessaloniki are within walking distance of these places. The Archaeological Museum is the closest, and contains important Macedonian artifacts. The grounds are dotted with elegant sarcophagi.
If you're looking for luxury hotels in Thessaloniki, consider the Makedonia Palace, one of the city's oldest buildings. The lobby here looks like it belongs in a James Bond movie, and you'll find plenty of jet-set style here. The Met Hotel, meanwhile, offers contemporary minimalist style with chic rooms and a lively bar. Aside from the elegant interiors, the Met Hotel also boasts an excellent Greek fusion restaurant.
The Excelsior Hotel is a grander option, and close to the city's main sights. This hotel can also help you arrange excursions in the area. The rooftop terrace offers panoramic views of the city, and a French bistro and restaurant is available on site. Another excellent choice for budget accommodation is the Capsis Bristol Hotel. This historic building was the former post office of Thessaloniki. The interiors feature deep handmade carpets and an eclectic mix of antiques.
Thessaloniki is located about five hours from Athens, and has many destinations worth seeing. There's plenty to do in the city, including a five-kilometer boardwalk. The city is also home to 120,000 students, which adds a bit of a buzz to the atmosphere. The hotels in Thessaloniki are a great choice for this city if you're looking for a relaxing stay.
Budget travelers should choose hotels in Thessaloniki based on their budget, preferred amenities, and the type of experience they want to have. A business traveler might be interested in finding a hotel that offers free breakfast or pet-friendly rooms. Families can choose a family-style lodge or a romantic resort. Depending on your preferences, you may find it hard to choose just one. You'll surely find a perfect place to stay in Thessaloniki.
Aristotelous Square offers plenty of sightseeing options, and the Daios Hotel has an all-day dining area that serves Mediterranean fare. Guests can also indulge in a full-service wellness center with a heated indoor pool, a steam room, and sauna. There's even a fitness center in the hotel, if you prefer to work out. Moreover, the Daios Hotel is located on the city's seafront, giving it an outstanding view of the harbor.
The City Hotel offers a modern and elegant design with classic elements. Its focus on sustainability and eco-friendly practices is a big plus. You can grab a coffee or afternoon snack at the hotel's Caravan Coffee, which serves breakfast, afternoon snacks, and evening drinks. You can even buy souvenirs from the hotel's funky shop. All of these factors make the City Hotel an ideal choice for a stay in Thessaloniki.
If you wish to explore the surrounding area, you can fly to the nearby island of Skiathos. The island is less than a three-hour flight from the Turkish capital, Antalya. If you're arriving by car, a secure car park is only a few minutes away from the hotel, and rates start from EUR13 per night. The Smith24 team can also arrange car hire for you.
FLIGHTS – Cheap Flights to
Thessaloniki
One of Greece's largest and oldest cities, Thessaloniki is full of historic buildings, museums, and cultural attractions. The city is located in the Central Macedonia region. A diverse population, Thessaloniki is home to a vibrant nightlife and bustling markets. If you're looking for a vacation spot in Greece, you've come to the right place! Whether you want to spend a week or a month, Flights to Thessaloniki will get you there.
When booking flights to Thessaloniki, make sure to factor in the cost of the flight. If you're traveling during the 'off-season' (meaning you can fly for a lower price), it's best to book your flight in February or March. Flights during these months are usually the cheapest, averaging $643. Then, in November, you can enjoy the Thessaloniki International Film Festival, which is held in the city.
There's plenty to do for foodies in Thessaloniki. The city's airport, SKG, is located nearby a number of Greek Orthodox churches. Visitors can explore the city's history on a boardwalk near the airport. A must-visit is the Bloody Tower, which is centuries old and now serves as a museum. If you're an adventurer, you can climb the tower's many stairs to learn more about this city's dark history.
Despite its relatively small size, Thessaloniki Greece Airport is home to many international airlines. The city has over a dozen flights a month, handling several million passengers a year. If you're planning a vacation in Thessaloniki, don't wait any longer to book your tickets! You'll be glad you did! So, start looking for flights to Thessaloniki today.
Thessaloniki is also known as Salonica. The city's historic district is filled with cafés and eateries. The Olympian Cinema is located in this city. Other attractions include an international film festival and a trade fair. Dining options range from traditional Greek to international. You'll have a great time visiting Thessaloniki when you travel to Greece. Take time to explore its diverse culture, from ancient to modern.
Those looking for a romantic getaway should book flights to Thessaloniki. This charming city is full of culture and history. There are several must-see attractions. Don't miss the White Tower, which was built in the 15th century as part of the city's fortifications. You can climb it for panoramic views of the city. In addition to museums, Thessaloniki has theatres and cultural events.
Getting to Thessaloniki from the airport is simple, but you should remember that it's best to take public transport. The city center is about 15 km away and the most convenient way to get there is by bus. Bus services operate every half hour from the airport, and the number 78 bus connects the city center to the city's Central Railway Station. Taxis can also be used to travel around the city.
Best Tips for Traveling to
Thessaloniki
If you have never visited Thessaloniki, there are many things to do, including taking a walking tour. While walking around the city is a great way to see the sights, you can also take sightseeing tours to cover more landmarks in less time. Some of the main sights to see during a sightseeing tour include the White Tower, which houses a museum showcasing excavation findings. If you don't want to walk a long distance, consider taking a free bus back to the city center.
Hotels in Thessaloniki – Book your hotel now!
While walking is great, the city's crowded roads and difficult parking make public transportation the best option. You can also take a taxi if you are looking to see the city's highlights at a slower pace. In general, taxi fares in Thessaloniki are very cheap, but you should always be aware of traffic laws, especially when you're on a budget.
For those looking for something more cultural, the city has several interesting museums worth visiting. The Archeological Museum, which is divided into seven eras, traces the history of prehistoric Greece to the early Christian period. Throughout the city, you can explore the Jewish Museum, the State Museum of Contemporary Art, the Byzantine Culture Museum, and the Cinema Museum. No trip to Greece would be complete without a trip to one of these museums.
The city has an excellent waterfront promenade along the seaside. It was recently renovated and connects the White Tower, the Photography Museum, and the Thessaloniki Concert Hall. A walk along the waterfront is a pleasant way to spend an afternoon. At night, you should take a bike ride along the waterfront, which is one of the best places to see in Thessaloniki.