WORLD TRAVELER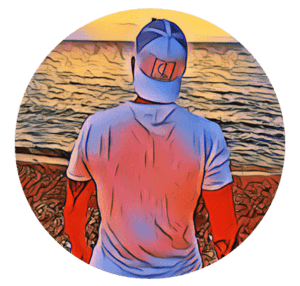 There are so many reasons to visit Sweden. Medieval cities, gorgeous islands, Northern Lights, hiking opportunities, awesome food, and a super-high quality of life are just some of the things you'll find. Most people visit Sweden's major cities for a day or two, but few actually spend any time exploring the country. I recommend spending at least a week in Sweden. You'll have a blast and save a ton of money if you embrace the outdoors.
Although the country is relatively safe for travelers, it's always best to practice common sense. Sweden is a small, narrow country with a long coastline, unlimited lakes, and unending forests. The south is relatively flat, with some mountains and fjords. In addition, there are numerous public art and cultural attractions. There are several things to do in Sweden, including visiting a local museum or theater. A little bit of research can go a long way, so don't be afraid to get out and explore.
The best time to visit Sweden depends on what you're looking for in a vacation. In the spring and autumn, you'll find a wide array of flowers and plants. You can go hiking or biking, or simply explore nature. The weather is generally nice, though you can expect the occasional rain. You can sample Swedish food and drink in the local restaurants.
For more art, there's Fotografiska, the city's best museum. A dozen novels and corresponding TV episodes feature Wallander, a fictional detective in Ystad. You can visit Ystad, a scenic town full of history and charm. Book a tour through the tourist office to experience the town's rich history and atmosphere. The town is only an hour's drive from Malmo, so you can spend an afternoon there without missing out on the city.
In the summer, Stockholm is a happy place. With long days and perfect temperatures, residents enjoy the outdoors. Celebrate Midsummer with the Swedish tradition of dancing around the Midsummer pole and enjoying a smorgasbord. Visiting Sweden during the summer can be busy, especially during the time schools are out. Mid-June to mid-August is considered peak season. There's no shortage of things to do in Stockholm.
SWEDEN TOURS & ACTIVITIES
Sweden
Travel Guide –
Things You Should Know Before You Travel to Sweden
Before you plan your vacation in Sweden, there are some things you should know about the country. If you are going to travel to Sweden, you'll need to obtain the appropriate visas and permits. Sweden is connected to other countries by rail and air. If you're coming from another part of Europe, you can take a ferry or fly to Denmark. You should also check out the country's website to learn more about its rules on entry.
The off season for Scandinavia is winter, when the weather is coldest. Usually, the weather is very cold from October to April, and you'll need to wrap up to be comfortable. But even then, some tourists travel to Sweden in the winter months to take advantage of the country's cultural events. And for skiers, this is the worst time to visit Sweden, as it's too dark to see the slopes. While skiers might be able to go skiing in winter, you may find it too dark to see anything. Nevertheless, the aurora is still a spectacular sight to see if you're in the right place at the right time.
Depending on the time of year, you can find cheap accommodation options in Sweden. Hostels start at 250 SEK for dorms, and private rooms cost 650 SEK. However, you'll need to pay for bed linen, and most hostels allow you to bring your own sleeping bag. Budget hotels, on the other hand, cost between 700 and 900 SEK. While they're generally cheaper than hostels, some may require you to share a bathroom. Most hotels are equipped with free Wi-Fi, TV, and coffee/tea making facilities.
In case you get sick or are injured, it's important to get in touch with the appropriate authorities in Sweden. Visiting a Swedish Embassy will provide you with assistance in case of an emergency. But, keep in mind that while embassy representatives are helpful, you'll need to contact your local consulate before you travel to Sweden. If you don't have insurance, you can check out a travel-insurance company. It's important to keep in mind that the currency in Sweden is not the Euro.
A good way to get an overview of this country's natural beauty is to visit its national parks. Sweden has 30 national parks, and one of them is the Abisko National Park, which is popular with tourists for hiking and skiing. You can even go wild camping while in the national parks. This is another way to get to know the country's rich history. It's also an excellent place to see the northern lights, like the aurora borealis.
You can use major credit cards throughout Sweden, but American Express and Diner's Club cards are not widely accepted in this country. There are plenty of ATM's throughout the country, but you'll need to use a chip-and-PIN card to withdraw cash. Make sure you bring an updated version of your credit or debit card with you. If you're not comfortable using credit or debit cards abroad, check with your bank or local consulate about their policies on using your card. In addition, you'll want to inquire about the fees and usage limits for the ATMs.
Best Places to Visit in Sweden
If you are looking for an affordable vacation, then Sweden has a lot to offer. The capital city of Stockholm is one of the best places to visit in Sweden. Situated on 14 islands in the Baltic Sea, Stockholm is a popular tourist destination due to its scenic view. Boat rides through the archipelago are a great way to see the city from a different perspective. In addition to scenic vistas, Stockholm has a plethora of attractions, including the Royal Palace and City Hall.
Gothenburg, Sweden's second city, has many of the top qualities of a large metropolis, but it is much more affordable than Stockholm. Its vast parks and gardens offer plenty of space to walk and relax. You can also explore the city's museums and galleries, or experience the Swedish way of life. A stuffed blue whale can be found in the natural history museum! And if you prefer to stay in the city, check out the many islands.
Stockholm is a great place to learn about the country's history. Its City Hall, which was built between 1911 and 1923, is a prime example of National Romanticism. Its tower is 106 meters high and the interior is lined with 18 million gold mosaic tiles. Whether you choose to explore the city's rich history or get lost in the culture, the city offers a unique experience. No matter your interests, you are sure to find something that will make you fall in love with this stunning country.
Kalmar is a popular summer destination for those visiting Sweden. Its medieval Kalmar Castle is arguably the most beautiful surviving fortress in Scandinavia. Kalmar Cathedral is another prominent historic edifice in the city. The town is also known for its popular Kattrumpan beach, which means 'cat bottom'. This incredibly popular beach offers a variety of activities, including sailing and windsurfing.
Kiruna is another of the best places to visit in Sweden. Its ice-carved ice displays make it appear as though the city is in a state of perpetual winter. The city's untouched wilderness is home to herds of reindeer and innumerable lakes. In mid-May and June, the midnight sun will light up the sky. You'll also be treated to a spectacular display of Northern Lights.
Another place to visit in Sweden is the city of Malmo. The medieval town features three main squares, including the famous Turning Torso. Uppsala Castle is another interesting place to visit, with more than 150 ethnic groups. The Botanical Gardens and Turning Torso are two other attractions to consider. It is one of the oldest cities in Sweden. The city is connected to Denmark via the Oresund Bridge.
If you are a sports fanatic, Swedish Lapland is the perfect destination for you. There are many national parks and trails to explore, including the Kungsleden trail. There are endless outdoor pursuits in Sweden, including hiking the famous 440km King's Trail. Another place to enjoy an outdoor activity is Jukkasjarvi, home to the famous Ice Hotel. The country's natural beauty is breathtaking and worth a visit.
If you have some time to spare, you can explore Stockholm's archipelago, a maritime landscape of more than 30,000 islands. It's a stunning region, and accessible from central Stockholm throughout the year. You can even take a steam-powered boat to the archipelago. You can stay overnight to experience the sights and the culture. You can enjoy the scenery and enjoy gourmet meals while on the trip.
Hotels in Sweden for Solo Travel, Families, Couples, and Honeymoon
 – Where to Stay
If you're traveling to Sweden and need a place to stay while you're here, you've come to the right place. There are many quintessential hotels in Sweden to fit any travel budget, from affordable accommodations to luxurious stays. To get started, check out our guide to Sweden hotels. Then, pick the one that best fits your needs. Read on to learn about what makes these hotels so special. You'll be glad you did!
Located in the city center, the Sodermalm Art Deco Hotel has rooms featuring Egyptian cotton linen and vintage Swedish movie scenes. It also offers an onsite spa, hammam, and fitness center. Its Michelin starred restaurant serves traditional Swedish cuisine and has room service. In the evening, you can kick back with a drink at Rival's Bar and Lounge. Whether you're looking to relax on the sun deck or have a cosy meal with friends, the Sodermalm Art Deco Hotel has a spa that will satisfy your every need.
How to Find Cheap Flights to Sweden
If you are searching for cheap flights to Sweden, you've come to the right place. Condor has several low-cost flights to Sweden, and they also offer connecting flights to other countries. When in Sweden, check out Skansen, a museum that displays the country's history prior to industrialization. It also has a zoo that is home to grey seals, otter, and bison, as well as reindeer and wolverine.
If you're planning a trip to Sweden, you'll want to make sure you check the country's current restrictions on travel. This is to make sure you're following all safety measures while in the country. Flying to Sweden is a great way to experience this magical country. It's a great way to enjoy the country while spending less than the average American would. If you're traveling on a budget, there are several ways to get cheap flights to Sweden. If you're traveling with a group, look into package holidays.
If you're traveling with a family, take advantage of discounted airfares by flying to Sweden through Condor. You can visit various sights in Sweden, including the Stockholm Archipelago, Drottningholm Palace, Swedish National Museum, and many other attractions. Travelers can also visit Stockholm's cruise port and Museum of Medieval Stockholm. The country's rail system is extensive and convenient, and TAP Air Portugal offers great discounts on these flights.
If you're looking for a romantic getaway, you can book a cheap flight to Stockholm, where you can visit a famous Ice Hotel and dine in an ice-filled room. If you're looking for a cheap hotel in Sweden, consider staying in budget hotels and hostels. Many of these accommodations are very cheap compared to expensive hotels, and you can save money by eating at grocery stores or local stalls. Other tips for budget hotels include purchasing rail passes, city tourism cards, and bus tickets in advance.
SWEDEN DEALS & DISCOUNTS
Best Tips For Traveling to Sweden
The first best tip for traveling Sweden is to avoid late-night wanderings or attempting to get a ride from someone who seems a little too eager to help you out. This country has thousands of islands that stretch across the coast. Rather than using expensive taxis, you should stay in a central hotel that provides breakfast. Public restrooms are generally coin operated, so bring along some coins for them. In general, tap water is perfectly safe to drink, but you may want to bring some with you to fill up with water.
There are several best times to visit Sweden. If you're looking for warm weather and sunny weather, July and August are ideal. In autumn, you can go skiing in the snowy regions. Also, you can spend a relaxing evening strolling through the city. If you're planning to see the Northern Lights, travel to Sweden between late-September and April. Besides skiing, Sweden's popular attractions and food are great year-round and can easily fill your days.
Another best tip for traveling in Sweden is to stock up on alcohol, if you're planning to drink alcohol while traveling. Sweden's laws prohibit the sale of hard alcohol, such as beer and wine, in local stores and gas stations. The government, however, has set up a systembolaget (state-run liquor stores) that monopolizes retail alcohol sales. In Sweden, only liquor and wine above 3.5% alcohol can be bought at Systembolaget stores.
Another best tip for traveling in Sweden is to avoid the cold and rainy weather during summer. The winter climate can be brutal, but people make the best of the summer. They visit the city parks, bask in the sun, and enjoy the local version of Fika, a meal outside in the open air. A visit to a local brewery in a pub or beer garden will also provide a taste of life on an island.
Although it is not difficult to travel in Sweden, most travelers encounter very few issues and difficulties during their stay. Sweden has excellent public transportation, is highly safe, and most people speak English fluently. Despite these factors, it is still important to know about some travel tips before setting off. A good guide can make the whole process easier. The following tips for traveling in Sweden can make your trip a success. If you follow these tips, your trip will be a breeze.
Be aware of pickpocketing. Although Sweden is generally safe, you should always keep an eye on your belongings. Especially if you are traveling alone, make sure to keep your wallet and cell phone locked in your hotel's safe. Make sure to use a padlock if you are staying in a hostel, and avoid leaving valuables in cars. Also, always be aware of your surroundings, and stick to well-lit areas after dark.
Spend some time exploring the islands. Sweden boasts thousands of lakes and islands, making the country an idyllic getaway. You can hike, kayak, or paddle in the beautiful archipelagos of Stockholm and Gothenburg. The Swedes love to kayak and boat, so you should definitely take advantage of Allemansratten, a right of public access, which allows people to enjoy small islands. In fact, Sweden is the fourth most densely populated country in the world for pleasure boats.
Choose the right time of year. During summer, Sweden is famous for its long days, with the sun rising at 3am and setting at 10:30pm. This allows travelers to explore the countryside and see its most beautiful sights, without being limited by the sun's intense rays. Winters in Sweden are shorter, with daylight hours ranging from late December to early March. The southern part of the country experiences mild winters.
Avoid a cash-only traveller's nightmare: drinking alcohol in Sweden can be expensive. Be sure to purchase alcohol at the government-owned liquor store Systembolaget. The cheapest form of alcohol in Sweden is beer, but you should buy your supplies beforehand in case you are a total alcoholic. Lastly, remember to respect Swedish customs and don't touch people – especially women. If you're visiting Sweden for the first time, be prepared to spend a few days in the country to make the most of your trip.