WORLD TRAVELER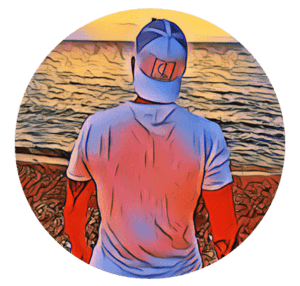 When should you go? Iceland is an amazing place to travel, and the best time to visit is from June to August. From late June through August, you can experience the midnight sun and see whales and puffins. In the winter months, you can see snow and ice, but the country is cold and you won't have much daylight. Also, be sure to pack warm clothes for long, snowy days. In addition, the Icelandic winter is less expensive than the rest of the year.
While adventure sports are available in most countries, there is nothing quite like the chance to experience the amazing Icelandic countryside. You can hike, kayak, or ski, all while taking in the breathtaking scenery. Iceland's natural attractions include wild horses, comical puffins, and exotic sea birds. There are 24 species of whales in Iceland, so you can even swim with them. The Golden Circle is a must-do for any Iceland traveler, and you can complete it in a single day.
The island is unspoiled by the modern world, but it's an ideal destination for adventurous types. The landscapes are unspoiled, with swaths of open land and occasional waterfalls. The country is also home to a recent volcanic eruption, with orange lava flowing down a valley. As a result, Iceland is an ideal destination for outdoor sports enthusiasts and nature lovers. There's something for everyone to do in Iceland.
There are a few things you must see in Iceland before you decide to book your flight. For the first time, consider the Hallgrimskirkja church. It is the tallest in Iceland and offers a 360-degree view. Iceland is also known for its nightlife, and the music scene is lively. The Icelandic Phallological Museum is dedicated to studying penis. Iceland has a low crime rate, and you'll likely feel safe even if you're travelling alone.
If you're interested in exploring the country's natural beauty, hiking in Iceland is the way to go. There are established trails of varying lengths, which range from a few hours to several weeks. Some of the most popular treks include the Laugavegur trail, the Jokulsargljufur National Park, and Skaftafell. Alternatively, you can travel around Iceland's beautiful countryside by car. The 1300-kilometre Ring Road circumscribes the country and is connected to local villages and attractions.
If you're looking for a budget way to travel around Iceland, a camper van is the best option. This type of vehicle costs slightly more than a car, but it comes equipped with kitchen and sleeping facilities, and it eliminates the need for expensive restaurants in the country. The scenery and landscape in Iceland are truly breathtaking, and it's a great destination for nature lovers and photographers alike. So go ahead and explore Iceland!
ICELAND TOURS & ACTIVITIES
Iceland Travel Guide –
Things You Should Know Before You Travel to Iceland
Planning a trip to Iceland? If so, you are definitely on the right track! Travel to Iceland during the winter months can be less expensive than summer, and you can enjoy the scenery without spending a lot of money. This time of year is also less crowded, so you are likely to meet fewer other tourists. This is especially advantageous if you're on a budget. However, you should keep in mind that you'll still be exposed to cold weather.
The main airport in Iceland is Keflavik International Airport, and it is a short drive from the capital city, Reykjavik. Using this airport as a base, you can explore the northern and southern coasts, as well as the famous golden circle route. If you want to travel to western Iceland, however, you'll need a car. Buses and domestic flights are not always reliable, so you'll likely have to rent a car.
Travel to Iceland is best during the summer. The summer months offer the best weather, and Iceland is most crowded during this time. However, even if the weather is warmer, it's still cold enough to require a jacket. And, because Iceland is so popular during this time, prices are generally higher. But, it's worth checking out the weather forecast and a few other things before you make your final decision. If you don't plan on driving or hiking on a hot day, you can also opt for a smaller day.
Another important factor to consider when planning a trip to Iceland is the time of year to visit. July and August are the best months to view the Northern Lights, but there are also some other seasons that provide partial light, and winters are the worst. In any case, plan your trip carefully. You don't have to see everything – be ready to make last-minute changes in your plans. You should leave at least a day to take spontaneous day trips.
For those looking for a more adventurous trip, Iceland is home to some of the world's most breathtaking scenery. In addition to spectacular landscapes, Iceland is home to 24 species of whales. A trip to Iceland is an exciting and unforgettable experience! Make sure to plan your itinerary accordingly, and you'll be well on your way to Iceland's spectacular scenery! Take some time to discover the country's culture and history, and enjoy the unique lifestyle it has to offer.
If you're planning a tour of the country, it's a good idea to consider a self-drive package. This package usually includes your rental car and suggested itinerary. But, if you prefer to travel independently, you can always book a self-drive trip in Iceland. Public transportation in Iceland is the most affordable way to get around. You can also use a Bus Passport to ride the bus for free in the summer months.
If you want to see some of Iceland's most beautiful waterfalls, you should visit Thingvellir National Park. This park is home to the Mid Atlantic Ridge, which is an opening between the tectonic plates of Europe and North America. This park is stunning to explore on foot. While the Mid Atlantic Ridge is the most spectacular attraction, there are also hidden waterfalls such as Oxararfoss, Gullfoss, and other waterfalls worth seeing.
If you love nature, you should definitely consider traveling to Iceland. The island is full of national parks, hiking trails, and active volcanoes. In winter, you can enjoy the spectacle of the Northern Lights, which will light up the night sky. Travel to Iceland to experience the beauty of this pristine country. It will take you by surprise, so make sure to take your time! And don't forget to pack a camera! It's well worth the trip!
If you want to experience the Midnight Sun, you must visit Iceland during the summer. From May to August, Iceland is completely illuminated by the Midnight Sun. At midnight, the sun will have set, and you'll be able to experience the stunning spectacle of the Northern Lights. The summer solstice falls around June 21st, and this is the peak time to view the Midnight Sun. You may want to book your trip in advance to make sure you get your preferred spot.
Best Places to Visit in Iceland
When visiting Iceland, you can't help but notice the spectacular beauty of the landscape. Its geothermal activity and beautiful scenery are well worth the trip. There are hundreds of geysers to see in Iceland, making it a great place for a family vacation or an unforgettable romantic getaway. But what should you do to get the most out of your trip? Follow our tips and visit the most amazing sites in the country!
The most famous and most photographed mountain in Iceland is Kirkjufell. The 463-meter-high mountain has a ring of crashing waves and is covered in lush green grass. The landscape is truly breathtaking, and you can even hike up it yourself! Here, you can enjoy the beauty of Iceland's nature without having to worry about transportation. A car rental in Iceland is a great option as well. The drive from Reykjavik is a pleasant one.
If you're looking for a scenic hike, you should visit the beautiful Landmannalaugar Valley in south-western Iceland. This deep valley is a UNESCO World Heritage Site and features bubbling volcanic hot springs and ochre-colored mountain ridges. To hike the Laugavegur trail, you can base yourself at a mountain hut or campsite. On the top of the mountain, you can hike to the Brennisteinsalda peak, which is made of obsidian lava sheets and iron-coloured sulphur-spotted ridges.
There are several interesting places to visit in Iceland. You can visit the red church that overlooks the ocean, the Vatnshellir cave system, and the beautiful town of Reykjavik. The city also has several other places of interest including a beautiful lighthouse and a small town with interesting museums. If you are feeling adventurous, you can explore the area near the capital, including its beaches and craters.
Waterfalls and geothermal activity are another must-see in Iceland. The world-famous Gullfoss waterfall is one of the most famous, with a rainbow crown above it. You can also visit the smaller waterfalls in the area, like the Hraunfossar, which trickles out of the lava in western Iceland. While the waterfalls are spectacular, you should take plenty of time to explore them, because they will certainly make your trip a memorable one.
The main waterfalls of Iceland are Dettifoss and Skogafoss. The latter is the tallest waterfall and has a beautiful spout of glacier water. The former is located in Vatnajokull National Park, while the latter is situated in Keflavik. The latter features a 100-meter drop and is surrounded by a series of smaller waterfalls. Each of them is characterized by a legend that states that it represents a different supernatural being.
If you have time, you can visit the Blue Lagoon, a geothermal spa with water 39degC and 102degF. This attraction is one of the most iconic of Iceland's attractions, and is conveniently located near the airport. It is also a relatively short drive away from the main city of Reykjavik, so it's the ideal addition to a Iceland vacation.
Another beautiful place in Iceland is Lake Myvatn. The lake is 37 square kilometers in size and was formed by a basaltic lava eruption 2,300 years ago. It is surrounded by strange-looking rootless vents and lunar-like formations, including a huge 3200 pipe organ. During the winter, you can go skiing in Hlidarfjall mountain. And if you're looking for a relaxing day trip, Akureyri is a great choice.
Another great place to visit in Iceland is the Thingvellir National Park. Here you can take a guided tour or self-drive. While you're in Reykjavik, you'll also want to stop by Thingvellir National Park, where Iceland's first parliament was held in 930 AD. The park also provides an excellent opportunity to snorkel through the great rift valley, where the North American and Eurasian tectonic plates meet.
Hotels in Iceland for Solo Travel, Families, Couples, and Honeymoon
 – Where to Stay
While staying in one of the many Iceland hotels, there are some special features that distinguish the best in the country. The best ones respond to the landscape by providing both warm interiors and alfresco amenities. The construction is local, and the colors are earthy, echoing the black sand beaches and berries that grow in the area. You'll also find the hotel's sauna in a warm, inviting setting. You'll find concierge services in several languages.
If you want to stay in the city center, you can opt for a cozy hotel, such as the Tungata 32. However, it is important to note that there are no rooms in the hotel that are less than two nights in length, so be sure to book a room that suits your needs. You'll also find hostels that offer affordable accommodations, including B47 and Kex. And if you're traveling on a budget, you can also choose to stay in a small hotel like Silica Hotel, which offers exclusive access to the main Blue Lagoon.
When booking a hotel, make sure to consider the cost of your stay and whether or not you'll need to pay extra for the spa. Many Iceland hotels are expensive, and even cheaper options are rare. The average cost for hotels and food is 66% higher than European prices, according to Iceland Magazine. Of course, the cost difference is due to the higher import costs. The price difference between Iceland and other countries is small, so it's important to plan your trip accordingly.
Visiting Iceland will make you want to stay in luxury. With the dramatic landscapes, volcanoes, and remoteness, it's easy to forget the world outside. Luckily, there are many luxurious Iceland hotels, and you'll be able to find one that suits your needs perfectly. You can choose a cozy country lodge or a sophisticated Scandinavian hideaway – there's a hotel for everyone. You just have to know where to look for the best Iceland hotel.
How to Find Cheap Flights to Iceland
If you're planning a trip to Iceland, you may be wondering when the best time to book flights to Iceland is. Iceland has a temperate climate, with temperatures dipping to below freezing in the winter months. Summer temperatures are more temperate, averaging 50 degrees and sometimes rising to 75 degrees. Even so, the country does see more than its fair share of rain, and two-thirds of the year is rainy. Flying to Iceland can be a quick and affordable way to see this mystical country.
The Reykjavik International Airport is the best place to fly into Iceland. Eagle Air Iceland offer several destinations in the country. For those who prefer to travel by car, there are regional airports throughout Iceland. Although Iceland's roads are often closed during the winter months, Smyril Line allows travelers to reach Seydisfjordur in the east. The journey takes three days and gives visitors an opportunity to visit the Faroe Islands. Iceland flights to Iceland are also available through Hotwire and other online travel agencies.
If you are travelling during the quiet season, flights to Iceland are less expensive in February and March. February and March are when the Northern Lights are most visible. The weather is cold and dark, but fewer tourists are traveling during this time, making this a good time to book flights to Iceland. However, if you don't want to wait until the winter months to visit Iceland, consider flying in April or May. These months offer better weather and are cheaper than summer.
ICELAND DEALS & DISCOUNTS
Best Tips For Traveling to Iceland
Here are the Best Tips for Traveling Iceland. The first is to prepare before your trip. Before you leave, make sure you have a reliable GPS in your car. You can use a mobile map that has Wi-Fi access through your car's in-car connection. You may need help spelling the place name, which is common in Iceland. A GPS with Icelandic lettering will help you type the name in correctly.
The second tip is to prepare for the midnight sun. The midnight sun is particularly bright in Iceland during the summer months. It hovers low in the sky before rising again. Therefore, you can have endless hours of adventure. Take a hike late at night or drive to a remote hot spring to soak in the water. The experience is truly magical. If you've never seen the northern lights before, don't delay your trip!
Lastly, Iceland is expensive. Even day trips can be expensive in Iceland. Be flexible with your accommodation and food choices. Also, limit your spending in bars and restaurants and opt for free activities. Iceland is great for weekend getaways or month-long road trips, but it is important to keep your budgetary wits. Keep an eye out for bargains and try to avoid expensive souvenirs. You will not regret it. Take note of these tips and you'll have an unforgettable experience in Iceland.
– Bring rain gear and hiking boots. Iceland has unpredictable weather and rain is part of the experience. Make sure you pack waterproof hiking boots and rain gear. Lastly, always remember to bring along your cameras. Those pictures you'll take will be better if you keep them safe and dry. There are several places where you can swim in Iceland regardless of the weather. But always remember to bring a towel with you! If you do decide to swim in one, be prepared for the rain.
When to Visit Iceland: Although Iceland can be visited year-round, the best time to travel is in the summer when the weather is warm and most tourist-related businesses are open. This is also the safest time for driving and hiking, and you'll get to see a variety of wildlife. In the winter, you can ski, snowmobile, and enjoy the winter activities of the country. Make sure to plan your trip around these seasons to avoid the crowds and prices.
How to Pack for Iceland
Prepare for all kinds of Weather: The climate in Iceland is unpredictable. You may start the day with sunshine, but end the day with torrential rain, indescribable wind, and a lack of visibility. Pack clothes to suit different weather conditions. Moreover, remember to take your travel insurance, as a cancellation of your trip can cause serious hardships. It's always better to be safe than sorry. If you plan on spending an entire week in Iceland, you should also check if your insurance covers this country's weather.
Self-drive: You can choose a self-drive tour in Iceland, but you should take note of the driving conditions in winter. Driving in Iceland is difficult, so you should consider hiring a super jeep if you plan to visit the Highlands. Many mountain roads are closed during this season due to heavy snowfall. If you don't feel comfortable driving, a private or small-group tour may be a good option.
Eat Locally. Iceland has strict food laws. Meats are usually marked as expired before the expiration date, which is a good thing – you'll save a few dollars. If you want to drink alcohol, check the duty-free shop at Keflavik International Airport. Duty-free alcohol is tax-free in Iceland, and you can buy as much as 6 units of alcohol while you're there.
Bring cash. While Iceland is not a cheap country, the costs are comparable to other Scandinavian countries and Switzerland. Booking in advance can help you save some money. You shouldn't tip waiters, but many people in Iceland do. However, tipping tour guides is still expected. Bring enough cash for tipping. You can pay in EUR or USD, depending on the tour guide's service. It's best to carry cash, though, as tipping is more common in Iceland than in other countries.
Renting a car is a good option if you're traveling independently. If you can find a car with four-wheel drive capabilities, you'll save money by limiting the number of days you rent it. Be sure to research the insurance options available before renting a car. The costs of car repairs and services are high in Iceland. So, car rentals in Iceland are not cheap, but they may be the best option for certain travelers.