What's the Best Country to Visit in
October

?

If you are looking for a warm country, October might be the best time to visit the United Arab Emirates or Oman. These countries are hot, but the weather is still pleasant and you can take advantage of the weather by going to Dubai, where you can see the tallest building in the world, the Burj Khalifa. Another great place to go during this season is Egypt, which is now back on the list of top places to visit. The highlands of this country are a fantastic place to visit during the warmer months.
Greece
October is the shoulder season in Greece, which means that there are fewer tourists and fewer crowds. You can still enjoy the turquoise waters and authentic Greek cuisine during this time of year. You can also take advantage of Greek holidays such as Saint Dimitrios and O Day.
China
Fall in China is one of the best times to visit due to the beautiful foliage and neutral weather. If you plan to visit Beijing, Shanghai, or Xi'an, the fall foliage is especially spectacular. If you're looking for a destination with fewer tourists, October is the perfect time to visit.
Mexico
If you're looking for a tropical vacation, October is the best month to visit Mexico. The weather in Mexico can be sunny or rainy depending on the time of year. The best places to visit in October are Oaxaca City, Mexico City, and Guanajuato City. There are fewer crowds and prices are lower during the off-season.
Morocco
October is an ideal time for a trip to Morocco. The weather remains warm but is beginning to cool off, making it an excellent month for sightseeing, beach activities, and hikes. October is also the end of the dry season, so you can expect more rainfall than during the summer months. You can wear hooded sweaters to keep warm in the evenings, and loose-fitting clothes to avoid getting sunburnt.
Costa Rica
October is a great month to visit Costa Rica because of the warm, sunny weather. It also has a number of cultural events taking place. Columbus Day is celebrated, as well as Dia de la Raza, which caps several days of Carnival on the Caribbean Coast. In addition, the country celebrates Halloween, which is a fun holiday for the children. In some areas, trick-or-treating is a common activity. The country also celebrates its National Day of Masquerades on October 31st.
Peru
October is one of the best times to visit Peru due to its mild climate. The country's climate is largely influenced by its altitude and physical characteristics. As a result, each region will have a unique climate and environment.
5 Best Places to Visit in October USA
Mount Rainier National Park
Mount Rainier National Park is open year-round, but it's best to visit in the summer and fall months when the weather is pleasant, trails are snow-free, and the wildflowers are in bloom. You can also enjoy spectacular scenery and wildlife during these months. Depending on your interests, you can take a scenic or challenging hiking or sledding tour.
Cuyahoga Valley National Park
The Cuyahoga Valley National Park is a beautiful, hidden gem in Northeast Ohio. This park is home to over 250 species of birds and has many hidden gems, including hiking trails and scenic railways. The park is easily accessible from Cleveland, Akron, and Toledo. It is a beautiful day-trip destination and has something for everyone.
Taos Pueblo
If you're traveling to New Mexico, consider stopping in Taos Pueblo. This 400-year-old city is home to a thriving arts community, a number of museums, downhill skiing, and plenty of outdoor activities. Not to mention its unique Native American history.
Shenandoah National Park
If you're looking for an ideal fall destination, consider a trip to Virginia's Shenandoah National Park. The weather in this national park ranges from the mid to upper-60s, which is just right for a variety of outdoor activities. The park's Skyline Drive is an excellent way to see the park's fall colors. You'll find plenty of pull-offs and picnic areas along the drive.
Mount Rushmore
There are several months in October that are best for visiting Mount Rushmore National Memorial. While summer is the most popular time to visit, it can also be very crowded, especially in the summer months. However, between October and May, the park is much less crowded and the temperatures are more moderate. Winters, on the other hand, can bring heavy snowfall. You can visit Mount Rushmore all year round, but it is recommended to plan your visit during these months.
Where is the Best Weather in
October

to Vacation?

If you are wondering where is the best weather in October to vacation, you're not alone. Many destinations have pleasantly cool temperatures year-round, and October is no different. The Canary Islands, which lie off the coast of Spain and Africa, are the perfect destination for travelers looking for a sunny getaway. Temperatures in October are typically in the 70s to low 80s. Gran Canaria is the best island for October vacations with its 37 miles of beaches and its own biosphere reserve. You'll also find picturesque coastal villages and the Painted Cave, which is the perfect place to spend a day or two exploring the beauty of the island.

In the United States, October is the perfect time to visit the Grand Teton National Park. For a taste of architecture and art, the city is home to the beautiful Oculus building, which replaced the WTC tower destroyed on 9/11. The Metropolitan Museum of Art and Empire State building are also noteworthy destinations. The Bronx's Wave Hill Botanic Gardens is the perfect place to escape the city and relax in nature.

If you're looking for an affordable vacation in Florida, you may want to check out the barrier islands of the Gulf of Mexico. This barrier island is a popular beach destination in the area, as it is home to a large number of fish restaurants and fishing camps. You can also visit Fort Gaines, a National Historic Landmark. The warm water and turquoise waters make this a perfect destination for fall vacations.

The climate in Athens is hot and humid in summer, so you may want to plan your trip in October when temperatures are cooler. However, October is the ideal time to explore the 2,470-year-old Acropolis. You'll want to make reservations, but October is the best time to do this since fewer people will be visiting the site. The best rooftop view of the Parthenon is from Hotel Grande Bretagne, which is centrally located in Athens.

Mexico City returns to its ideal climate in October. During October, the country's tropical "wet season" comes in short bursts. Temperatures are comfortable, and humidity is around 80%. You can also find some great bargains on hotels during October as hotels are preparing for the school year. In addition to enjoying warm, dry weather, October is the best time to vacation in Cancun.

In addition to the Blue Ridge Mountains, Asheville, North Carolina, is another fantastic destination during October. The temperatures in Asheville are typically in the high 70s and are perfect for hiking. Not to mention, you can catch Oktoberfest in Asheville in October. A mountain town with great weather, Asheville is also home to some wonderful festivals and events. While the mountains are always beautiful, it is best to plan your trip during October.

If you want to get away from the cold, the best weather in October is in Colorado. With breathtaking views of fall foliage, Colorado is one of the top fall foliage destinations in the U.S. There are scenic hikes and overlooks, and you can't miss the Maroon Bells. If you're flying to Denver, Interstate 70 will take you to Aspen in about three hours. If you're looking for a more mellow vacation location, Aspen is an ideal destination.

The weather in New York is beautiful during October. Fall leaves change the city's iconic Central Park and the city's parks come alive with colorful autumn foliage. The temperature is mild, and October is also the month of Halloween. The NYC Village Halloween Parade is one of the city's biggest annual events. While you're there, don't miss out on the festivities by attending Open House New York. You'll have the chance to tour private homes and enjoy the atmosphere.
Where is the Best Place to Holiday in
October

?
If you're planning a trip in October, you've probably wondered where the best places to go are. France offers a dazzling array of cultural and historical sites, as well as a cosmopolitan selection of high-fashion shops. If you'd like to escape the heat, you can also try wine tasting in Burgundy. Other great options for a holiday in France include Lyon, which is rich in ancient history, and Nice, which is famous for its pebbled beaches and delicious French cuisine.
Another great destination in October in Scotland. This impressive country is home to the Scott Monument and the world-famous Edinburgh. If you can, take a ghost tour at night, which is a popular activity. Ghosts are believed to inhabit the catacombs, so don't forget to pack your camera! The city is full of charm and culture. So, if you're looking for the best place to holiday in October, take a look at these top choices.
Greece is another great destination to holiday in October. The weather is warm enough to swim in, and many of the summer tourists have left. The islands are much quieter and prices are considerably lower, making October the ideal time to visit. There's no need to pack a jacket when you go to Greece, as the beaches are still warm enough for swimming. There's hardly a tourist in Greece during October, so prices are more affordable and the atmosphere is more laid-back.
Whether you're looking for something more luxurious or affordable, a trip to New Mexico is perfect for your next vacation. Whether you're looking for a beach vacation, a relaxing weekend, or an action-packed getaway, you're sure to find the perfect destination in October. While you're in town, don't forget to take advantage of the city's many special events and festivals.
Which Country is Most Beautiful in
October

? The Best Places to Travel in

October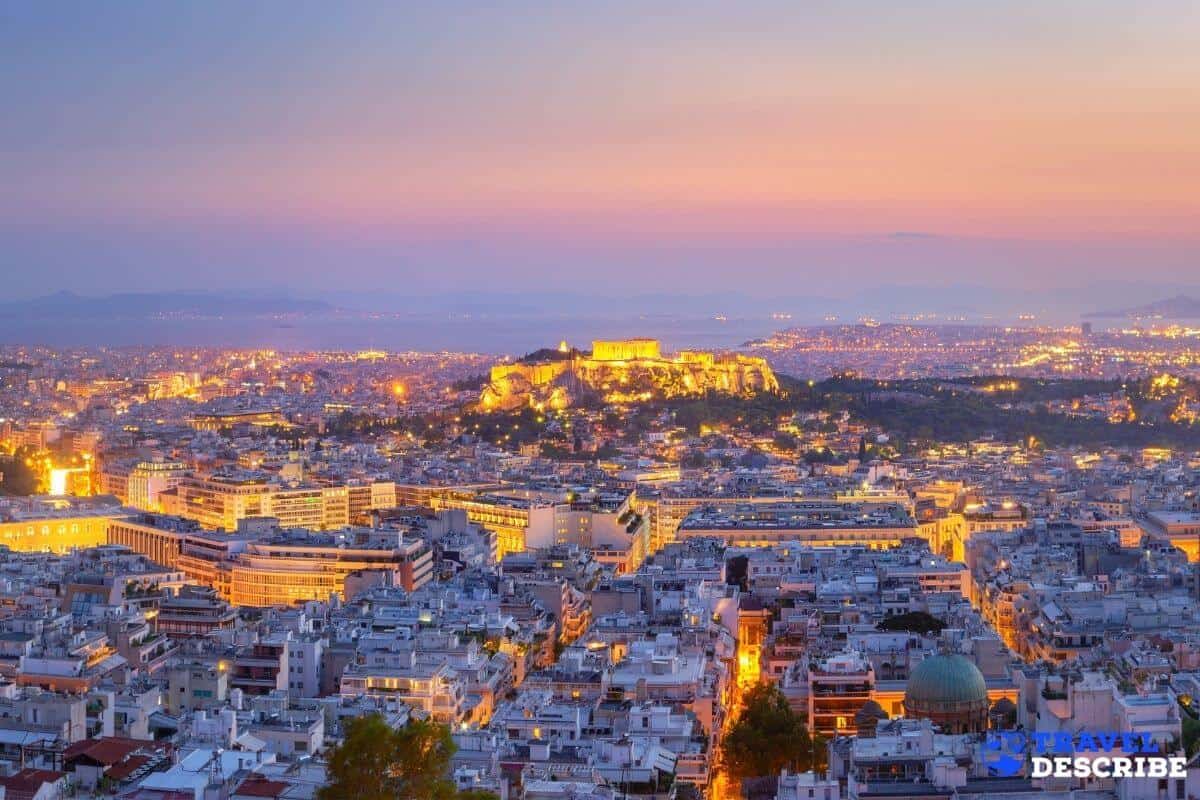 The weather in the Canary Islands in October is mild, with sunny skies. The island's proximity to Africa makes it an excellent tourist destination during October. Hiking trails are abundant and the landscape is breathtaking. It also boasts a number of national parks. Tourists can also engage in activities such as scuba diving and aerial tram riding. A variety of flora and fauna are present, including endemic species of lizards and azure blue waters.
The Czech Republic is another popular destination in Europe during October. The country's beautiful forested areas make it a perfect place for autumn road trips and hiking. The country's national parks are home to spectacular fall foliage, and you'll probably be able to catch some sunny days while you're there. This country has a mountain range that is mostly copied from its borders. Its autumn foliage is also a great backdrop for photography.
For nature lovers, the national parks in southern Chile are also a highlight. Snow-capped blue mountains contrast with yellow grasslands and cyan glaciers, majestic rivers, and cascading waterfalls. One of the most popular national parks in southern Chile is Torres del Paine. Though it is busy in October, the park retains its intimate ambiance. You can even play tennis or do some outdoor yoga during your stay. The hotel also offers a chef-made box lunch.
The autumn foliage is another highlight of this stunning season. During this time, you can hike in a number of national parks. In Germany, you can take scenic drives through the Mosel valley, where you can take in autumn colors. Another highlight of autumn in England is the Lake District, which is home to a staggering 10 National Parks. The New Forest and the South Downs are great places to visit for a spectacular autumn experience. You can also see autumn foliage in stately homes and gardens.
Europe's autumn foliage is equally breathtaking, with the Dutch countryside turning a brilliant array of colors from late September into early December. Whether you're planning a trip to Amsterdam or the countryside, the Netherlands is a stunning destination for an October getaway. The country's mild rainy season makes the autumn colors look spectacular and the weather isn't peak season, which means the country is less crowded than at other times of the year.
Is
October

a Good Time to Visit Europe? – Best Places to Visit in October in Europe
When visiting Europe in the fall, you should visit a city such as Rome, which is the birthplace of the Roman Empire. This city has numerous famous sites and priceless works of art, and it is a popular tourist destination. However, it is often too hot and crowded during the summer months. That's why October is a great time to visit Rome. The city is still warm, but the crowds are much less than during summer.
Compared to summer, the weather in October is still warm. You won't find as many crowds and hotels, so the price of your accommodations will be lower. Unlike the summer, the weather in Europe is not too hot, making it ideal for visiting historic cities. Also, the first half of October is relatively cheap, which makes it a great time to visit cities like Rome and Barcelona. Besides, you can avoid the high-season peak season, which means that you'll find some great deals.
If you are planning to visit Switzerland, October and November are excellent times to experience the country's autumn colors. The autumn color of the mountains in Lugano, an Italian-speaking city on Lake Lugano, is particularly attractive. The nearby Monte Bre and Monte San Salvatore provide beautiful views of the landscape. Besides the autumn colors, Lugano has some of the best weather year-round.
Oktoberfest is also a popular festival in October. In Munich, Oktoberfest takes place in October, and it is one of the best celebrations in Europe. Although it can be cold in some places, temperatures remain pleasant throughout the month. The atmosphere is festive and the beer is delicious. It is a good time to travel to Europe if you are looking for a cheap travel deal. If you have a budget, you can also consider staying in Krakow, Poland, for a while. The historic center is surrounded by a picturesque park.
Aside from Prague, you may also want to visit Budapest. Although it is similar to Prague, it is different enough that it is worth visiting in October. The weather in this city in October is pleasant, and prices are generally much lower than in Prague. While it's too cold for mineral spas, the city still has a lot to offer. While hotels along the river are expensive, inland restaurants are often much cheaper and more authentic.
Is Greece Warm in
October

?

In the summer, temperatures in Greece can reach 40 degrees Celsius, and walking 10 minutes to the nearest coffee shop can be unbearable. In October, temperatures are mild and pleasant, with daytime temperatures ranging from the mid to high 20s. However, nighttime temperatures are a bit colder. For this reason, it's best to avoid visiting Greece in the summer. There are still plenty of perks to traveling to Greece during the shoulder seasons.

Crete, the southernmost island of Greece, is the warmest place to visit in October. The average temperature in Crete in October is 20degC, which is still warm enough to wear a t-shirt. If you're looking to swim, consider the south-facing coast. The sea remains warm enough for swimming. However, if you'd rather avoid the heat, you might want to visit a place with a higher average temperature.
How Hot Is Portugal in October?
If you're traveling to Portugal in October, you might be wondering how hot it is there. While temperatures in Lisbon and Porto can get quite hot, it's also a good time to visit the country's beautiful beaches. Depending on the location, temperatures in the Algarve region can be as warm as 77degF (25degC). If you're planning on visiting Porto in October, bring a waterproof jacket and a sweater to stay warm. It's also a good idea to bring an umbrella and a raincoat, but layers are your best bet for comfort.
Lisbon has a relatively comfortable temperature in October. Although there are occasional showers, most days are sunny. However, there are also occasional periods of rain, so you'll need to pack layers if you want to enjoy the weather in October. On warmer days, you can wear shorts, but on cloudier days, you'll want to opt for jeans and long pants. A lightweight jacket will be enough, but you'll also want to carry extra layers.
Portugal's climate varies a great deal, and it's important to pack rain jackets and umbrellas in case you plan to go hiking or biking in the north. The northern part of the country has the wettest major city, Porto. The rest of the region, however, experiences drier and warmer days. Even in rainy weather, the city looks fantastic. If you're a surfer, you may even find bigger waves – just make sure you bring your waterproofs.
If you're looking for a family activity, October is a great time to visit the Algarve. In the Algarve, there are lots of fun parks and adventure activities. During the summer months, the weather is hot enough to keep the children occupied, and there's a chance they'll get bored. If you're looking for a great family vacation, you might want to visit one of the many attractions.
The best time to visit Portugal is during the spring and fall seasons. The temperatures are still mild, but you'll enjoy a chilly sea during the month of May. The temperatures in Lisbon are warm, but you'll still need to dress appropriately. You can also head to the Algarve for a wine tour. While October is the hottest month, you may still find some sunshine during your stay in Lisbon, although temperatures in the north are colder than in the south.
Is Croatia Hot in October?
There are many reasons to visit Croatia, including its breathtaking beaches, summertime fun, and cultural sights. Even though the weather is cooler and wetter than in the summer, the days are still warm enough to enjoy outdoor activities. The average daily temperature in October is 18degC, with highs reaching 20degC and lows dipping to 14degC and 12degC. Nighttime temperatures are also more pleasant than daytime temperatures, making the country an ideal choice for any time of year.
There are several festivals in the area during this time of year. Most of the festivals are held in the city of Split, which is home to a vibrant nightlife. Several cafes host Halloween events and special menus, and you can take part in competitions and contests if you're lucky. In October, there's also Independence Day, a national public holiday, which is celebrated on October 8th. If you're interested in attending the parades, you'll find cafes in Istria are great place to sit and watch. You can also sample a Croatian white at the Cafe Festival.
During the cooler months of November and October, temperatures in Croatia tend to be more moderate than in the summer. While the daytime average temperature is still comfortably warm, the chances of precipitation are less than 25 percent. Even though it's not as hot as October, November has a remarkably warm sea and a high probability of sunshine. And as a bonus, you'll still find some great deals, especially in the larger cities.
Although the temperatures in January and February are similar to those of October, there are fewer tourists and temperatures will be lower. The Carnival season will begin in mid-January. However, there are some cities that will hold Carnival celebrations and are more tourist-friendly than others. One of these is Rijeka. In addition to that, the weather in October will remain pleasant throughout the rest of the year. You can enjoy the festive atmosphere of the festival by visiting Croatia during this time of the year.