WORLD TRAVELER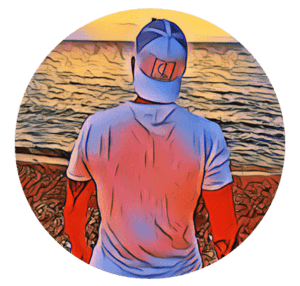 Traveling to Algeria is a great idea if you are looking for a unique and exciting experience. Despite the lack of a well-established tourism industry, the country has a lot to offer. The rich history and culture are attractive attractions for travelers, and the country is well-connected. Besides the natural beauty, there are also many things to do in Algeria. While it is still a relatively safe country to visit, there are a few things you should know before you go.
While there are no specific warnings, wildfires may erupt anytime during extreme weather conditions or without warning. While Algeria's government has spent significant resources to keep its citizens safe, travelers should still exercise caution when traveling outside of major cities. The authorities will want to know whether they will be traveling outside of populated areas and may assign police to protect foreigners.
Although Algeria has become more tolerant of foreign tourists, it has its share of problems. Its infrastructure has been poor for years, and it has been plagued by terrorism and civil unrest. However, there is still much to see and do in Algeria. As long as you're aware of the dangers and avoid the most dangerous areas, you'll have a great time. While there are no definite security issues, you should take precautions and be careful to avoid exposing yourself to potential hazards.
While the country's roads are becoming more reliable, there are still risks. For example, traveling on the main highways is safer than on smaller, rural roads. The government doesn't tolerate drug use and can punish those who do so with jail or fines. And speaking of security, it's always better to stay at main hotels if you can. If you're on a budget, it's a good idea to hire a travel agent to arrange your trip for you.
One of the best things to do in Algeria is to visit its museums. The central museum in Setif is a good place to visit. Its displays are well-lit and clearly labeled. The museum's Roman artifacts are a great source of information. The mosaics in the city are among the best in the country. If you're a history buff, you can't miss the museums in this country.
While Algeria is a great destination, be prepared for some risks. The country is predominantly Muslim, and it's best to avoid overland travel. During Ramadan, women should wear modest clothing. The country is a Muslim nation, so it's important to be respectful. If you're looking for a romantic relationship, don't be afraid to ask the locals for advice. They can be helpful.
Describe
Algeria
There are many benefits to planning your trip to Algeria. First of all, it will allow you to avoid the hassles of a long flight. There are plenty of options for traveling by land, but you should avoid the suburbs, after-dark areas, and unfamiliar areas. Besides, you should not carry too much money or other valuables while traveling. If you must tour the Casbah area, consider hiring a guide and using a taxi service recommended by your hotel.
Although Algeria is not known for its security situation, there are a few important steps you should take to protect yourself while you are there. First of all, be aware of the security conditions. There are many dangers to visiting Algeria, including terrorist attacks. In addition to being a difficult country to navigate, Algeria is also a notoriously dangerous place to visit. The country is home to radical groups that have been trying to overthrow the government for years. Al-Qaeda in the Islamic Maghreb has been responsible for numerous attacks in Algeria, including terrorist activities that target foreigners. Another risk is kidnappings.
Before traveling, make sure you know how to get around the country. If you plan to stay in an apartment, it is a good idea to have someone meet you in Algiers to assist you with getting around. If you are planning to stay in an expensive hotel, you may want to consider using a tour operator as they will have the necessary knowledge of the area and will be able to help you arrange everything. A reputable tour operator can provide you with information regarding the city and its surroundings.
You should also take note of Algeria's safety regulations. Despite the country's proximity to Europe, the country can be quite dangerous for tourists. The country has been plagued by radical groups since 1992. In addition to killing Algerians, foreigners have been targeted by these radical groups. Consequently, you should take all necessary precautions when planning your trip to Algeria. If you decide to travel to Algeria, be aware of the security issues.
The country is relatively safe to travel to, but you should keep in mind that Algeria is a troubled country. Be aware of the threat of extremists in the country. The French and British embassies in Algeria are well-protected against terrorists. However, the police are not always reliable and will be on the lookout for foreigners. It is always best to be aware of the laws that apply in your destination.
You should know that Algeria is a dangerous country to visit. You should consider this when planning your trip to the country. The government of Algeria is corrupt and there are many radical groups in the country. They can target foreigners. It is important to make sure that you don't get involved in any such activity. If you're going to Algeria alone, you should also have a guide. If you are a French national, you can speak the language with the police.
LATEST OFFERS
Best Places to Visit
in Algeria
The best places to visit in Algeria are rich in history. The country lies in North Africa and stretches from its Mediterranean coastline to its Saharan interior. Its rich history dates back to the Roman and Ottoman empires, and there are plenty of ancient Roman ruins in the seaside town of Tipaza. Moreover, you can visit the Neo-Byzantine basilica Notre Dame d'Afrique, which dates back to the French colonial period.
The city has many museums and galleries to visit, and many tourists come to see the historic parts of the city. The best places to visit in Algeria include the Casbah, which was built during the Ottoman rule. The mosque is a Unesco World Heritage site, and it is located in the lower Casbah. The facade of the building is recognizable. Its blue painted balconies are a must-see for tourists.
The capital city of Algiers is a must-see destination. The city is a modern metropolis on the sea. It is a great place to visit if you are interested in architecture. A mixture of French-built boulevards and elegant villas co-exist in this cosmopolitan city. The enchanting Kasbah and labyrinthine streets offer a unique experience.
The Central Post Office is a must-see in Algiers. Known as La Grande Poste, it is a great example of early twentieth-century Moorish architecture. You can even visit the mosaic-adorned ceiling of the building. The National Museum of Algeria is an important site to visit for its cultural heritage and history. You should also visit the city's muddled design. You can also explore the beautiful ancient cities and ruins of Ghadaia.
If you love history, the monument of the martyr, called Maqam Echahid, is a must-see in Algeria. This magnificent monument is shaped like three palm leaves, sheltering an eternal flame. It commemorates the war for independence of Algeria and displays mosaics. It faces the Hamma neighborhood and the ancient site of the military fort. There is also a large market here, so you should not miss it.
The Hoggar Mountains are another must-see in Algeria. Located just 1500 km south of the capital city, they are a magnificent example of ancient culture. The highest peak is 2,908 m (9,541 ft.) A trip to Ghardaia should take about half a day. If you do not have a lot of time, you can always spend a night in a city.
If you love history, you must visit the cities of Tipaza and Annaba. These cities are UNESCO-listed World Heritage Sites and have a rich history. The ancient town of Timgad is a UNESCO World Heritage Site. Its ruins are a testimony to many different dynasties and empires. This is a place where you can experience the real life of a local.
HOTELS in
Algiers – Best Value For Families, Couples, and Honeymoon
Depending on your budget and your personal preferences, you can find the right hotel for you in Algeria. The following list of the most popular hotels in Algeria is based on the votes of our users. The prices of hotels in Algeria vary according to the season, a number of stars, set of services, and location. The most affordable hotels in Algeria start at $71 and go as high as $155 for a four-star hotel. To book a hotel in Algiers, you can choose from the following selections:
If you're traveling with family or friends, a three-bedroom apartment can accommodate eight people. Located near Place des Martyrs and the Bibliotheque Nationale, the Perfect Home Alger is convenient to visit. The property offers free Wi-Fi and private parking, so you'll never have to worry about parking your car. The Hotel New Day is a great choice if you want to stay in the heart of Algiers and are looking for a budget-friendly option. The hotel also offers a free breakfast and free parking.
If you're traveling with your family, the Perfect Home Alger offers spacious accommodations. With three bedrooms, this property is ideal for families or small groups. Located near the Place des Martyrs and Bibliotheque Nationale, this property offers free Wi-Fi and private parking. Alternatively, you can stay in a three-star hotel in the center of Algiers, such as the Mercure Alger Aeroport.
If you're traveling on a budget, a bed and breakfast in Algiers will be an excellent choice. While it may be pricey, you'll still get good value for your money. Many bed and breakfast properties offer free WiFi, complimentary breakfast, and a cozy setting. A bed and a kitchenette is also great choice for an affordable stay in Algiers. If you're on a tight budget, a motel in Algiers can be a good option.
If you're looking for a more affordable option, consider a bed and breakfast in Algiers. You'll get a warm welcome and a good breakfast at the hotel, and you'll have everything you need in the city. The only downside to this type of accommodation is that it might not be suitable for your family. Therefore, a bed and breakfast in Algeria may be the best option for you. If you're traveling on a budget, you might want to consider a motel or bed and breakfast.
In addition to a hotel, you may also wish to consider a hotel in the city. Oran is one of the most energetic cities in Algeria and is a popular destination for tourists. In addition to its beautiful architecture, this city also has numerous mosques and Casbahs. Its Cathedral of Sacre Coeur is an impressive landmark. It is a must-see for those who want to see a diverse culture.
FLIGHTS – Cheap Flights to
Algeria
Whether you're heading for a romantic vacation with your sweetheart or you're a history buff, flights to Algeria are always a great idea. You can visit the country's most historic cities, including Algiers, and take in the breathtaking landscapes. There are 12 airlines that fly to Algeria. Air France is the most popular airline and is also the most frequent provider of flights to Algeria. Lufthansa and Iberia are the second and third most popular carriers.
When booking your flights to Algeria, make sure to look at the cost of flights to Algeria before you go. Many airlines have special fares for last-minute travel, so start looking early! You can save a lot of money by booking your flight far in advance. Once you've found your cheapest flight, make sure to book your hotel and car rental. Remember that the weather in Algeria is unpredictable, so it's a good idea to pack appropriately and research your trip well ahead of time.
Visiting Algeria in winter is particularly cold, so be sure to pack warm clothes. While temperatures in the north hover in the 70s, the desert in the south can reach up to 100 degrees. If you're traveling during the summer, you might want to consider a long-haul flight to avoid the high heat. In July, you can attend the Timgad festival, a famous cultural event, and attend the Sahara International Film Festival, the world's most remote film festival.
Depending on where you're flying from, you may be surprised by the prices of flights to Algeria. Taking your time to search for cheap tickets is the best way to get the best deal. However, be sure to book as far in advance as possible. The more time you spend looking for cheap flights, the better. The best option is to travel late in the summer when prices are at their lowest. It's also a good idea to look for cheap flights to Algeria long before your trip. If you're looking for last-minute deals, you'll want to do that as well.
There are many ways to get to Algeria from the United States. The main airport in the country is Algiers. The city is home to a diverse range of cultures, including Arabic, French, and British. If you're traveling from Los Angeles, you'll want to look for a nonstop flight to Algiers. Then, make sure you have enough time to explore the city's historic monuments. You'll also need to make sure you're able to find cheap flights from Miami to Algiers.
From the United States, you can choose between a direct flight to Algeria or a stopover flight. You can choose from several major airports in the USA to reach Algeria. If you're traveling from Atlanta, you'll want to look for a nonstop flight. If you're coming from Detroit, you can fly on Turkish Airlines. If you're flying from Seattle, you'll have plenty of options, including Iberia and Air Canada.
Best Tips For Traveling to Algeria
Known as the pearl of North Africa, Algeria is the perfect destination for an adventure holiday. The country boasts both a Mediterranean coast and a saharan desert interior. This country is rich with a historical legacy from many empires. Ancient Roman ruins are found in the seaside town of Tipaza, while Ottoman landmarks dot the hillside Casbah district in Algiers. The Neo-Byzantine basilica Notre Dame d'Afrique dates back to the time of French colonial rule.
The road system in Algeria is generally safe, though it is still prone to accidents. It is important to travel in a convoy of at least two vehicles outside of major towns. If you are using a taxi, make sure you call a reputable firm and avoid letting strangers in the vehicle. In case you plan to return by taxi, make sure to arrange for the hotel to pick you up from your hotel.
While the road system in Algeria has improved in recent years, it is still a safe country to travel in, especially at night. In case of emergency, contact the local authorities and inform them of your travel plans. If a hotel offers you a security escort, accept it and cooperate with the authorities. If a hotel offers you a taxi, don't leave anyone unattended in the car.
Be aware of the country's laws and security measures. While Algeria has a long history of conflict, you can be sure that it is a safe destination for tourists. There are many cultural treasures and amazing landscapes to explore in this country. In addition, it is a safe place to visit. However, you must know how to travel safely and avoid any potential dangers. When visiting Algeria, remember to keep these tips in mind.
Before leaving for Algeria, you should prepare your travel documents. Be prepared to make some extra payments if necessary. Take hard cash for everything, including taxis. The best way to avoid a scam is to use a service that has a mobile app and a reliable driver. Always remember that it is better to be safe than sorry if you have to travel alone. If you're traveling on your own, remember to carry enough money for the trip.
While the country's roads are largely safe for tourists, it is still important to be cautious. Be aware of possible dangers and avoid areas that are not safe for tourists. You should also avoid places that are remote and unfamiliar. It is recommended to stay in hotels that are located near tourist attractions. The best way to avoid problems is to travel with a reliable travel agent. You should also keep in mind the dangers of traveling in Algeria.